What about "transmission"?
Delivering any audiovisual content from A to B in the most efficient and fasted way? Or the most budget-fiendly way? Via internet, satellite or direct link?
Every transmission is unique and has to be treated as so. We can help you find our the ideal solution by comparing the pros and cons of every system.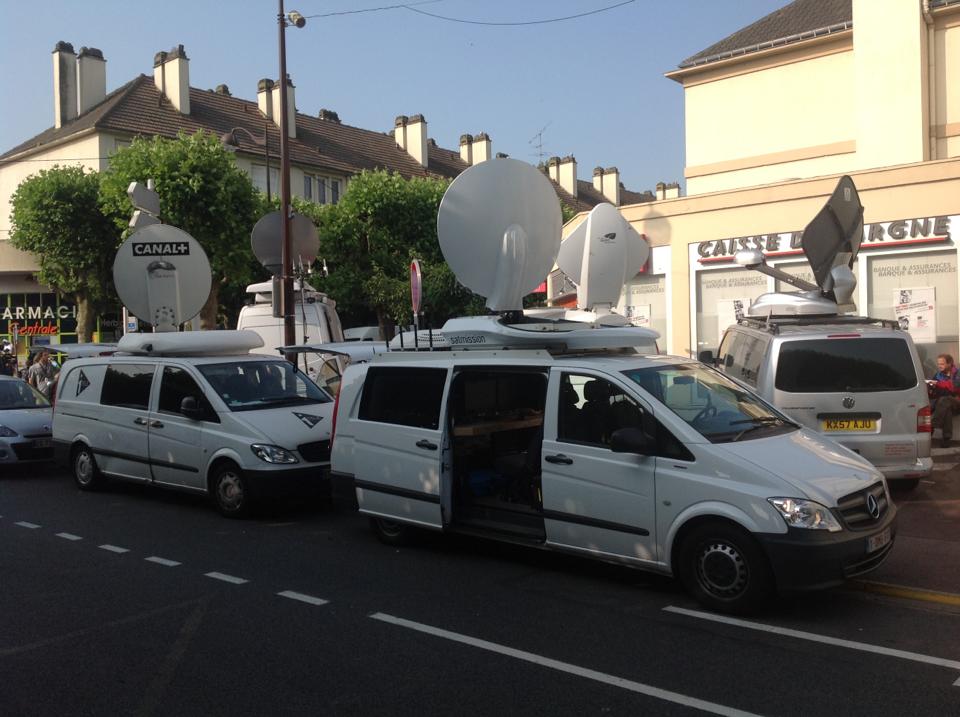 Satellite communications is the most universal way of transporting signals, it is everywhere deployable but has some specific costs and is limited to a direct link between antenna and satellite.
Traditional satellite transmission starts with MPEG encoders and/or IP encoders.
KU-band transmissions are made with the (mobile) equipment of the customer. KU-band transmissions imply that the end-point has a downlink setup to receive and decode the transmitted signals.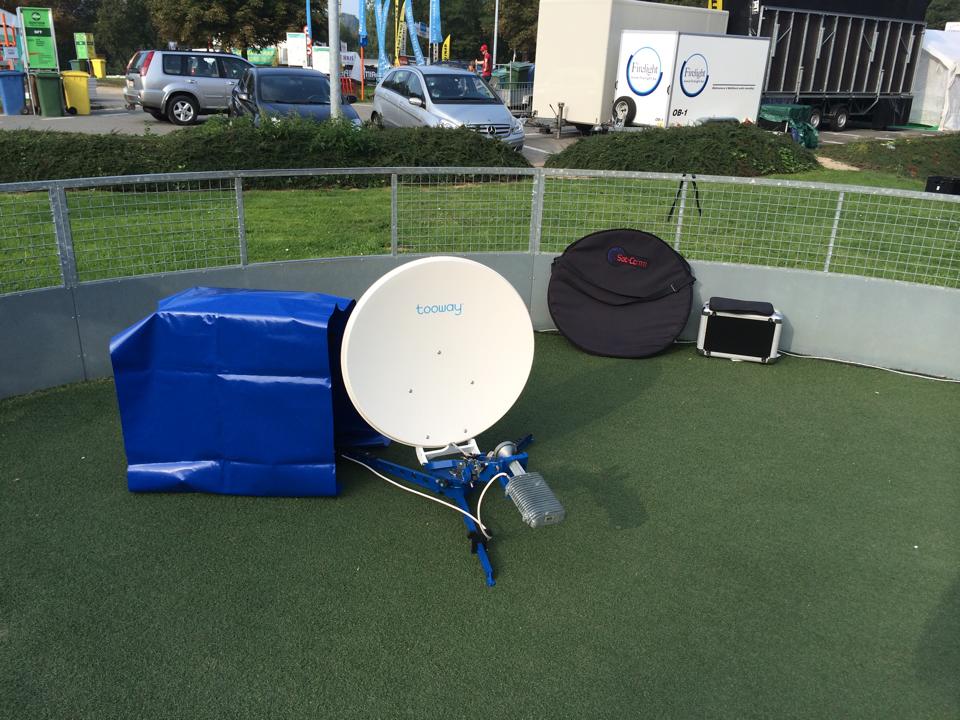 Transmissions over KA-band can be carried out by our own KA-Sat fly-away kit.
KA-Sat is a budget-friendly alternative for KU-band links and can be used for both radio and TV broadcasts.
KA-Sat transmissions are often used for (but are not limited to) live-streaming, IP telephony or just plain internet access (web/mail/...). This can be accomplished from nearly every location in Europe. This gives a production-crew an unlimited workspace and lifts the dependency on physical internet connections.
Both image- and audiotransmissons need an extra IP codec to send the signals over KA-Sat. At the receiving side, no dish is required at all, as the signals travel over the internet. A dedicated decoder brings back the AV-content as is was transmitted.
To calculate your KA-SAT budget, you can use our KA-Sat website: www.ka-sat.be.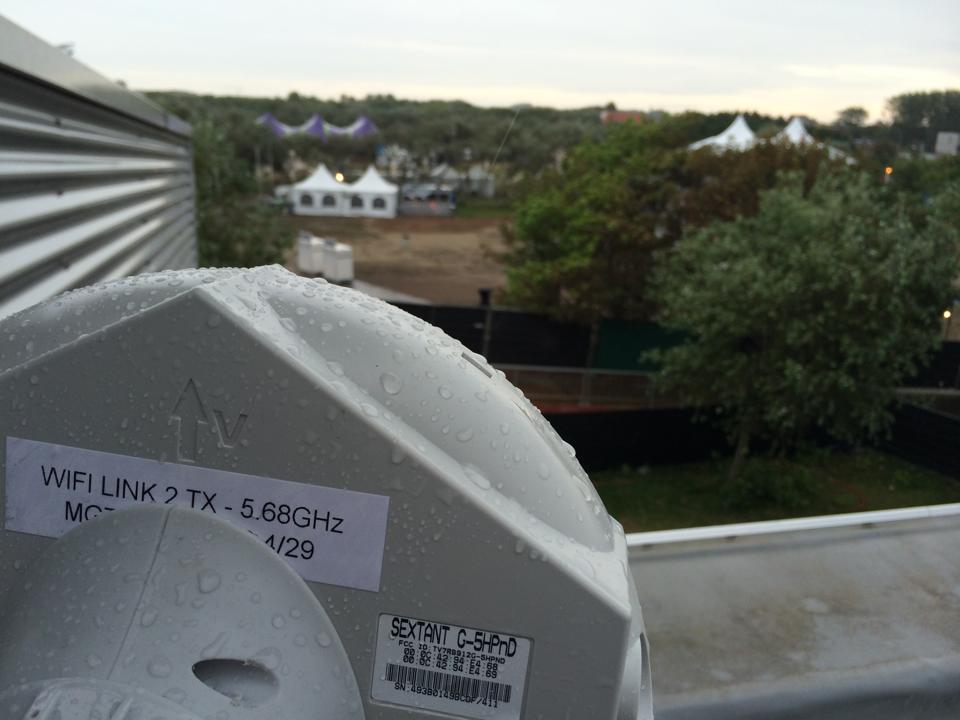 Short range transmissions, can be made by WIFI link. Encoding and decoding is similar to KA-Sat transmissions.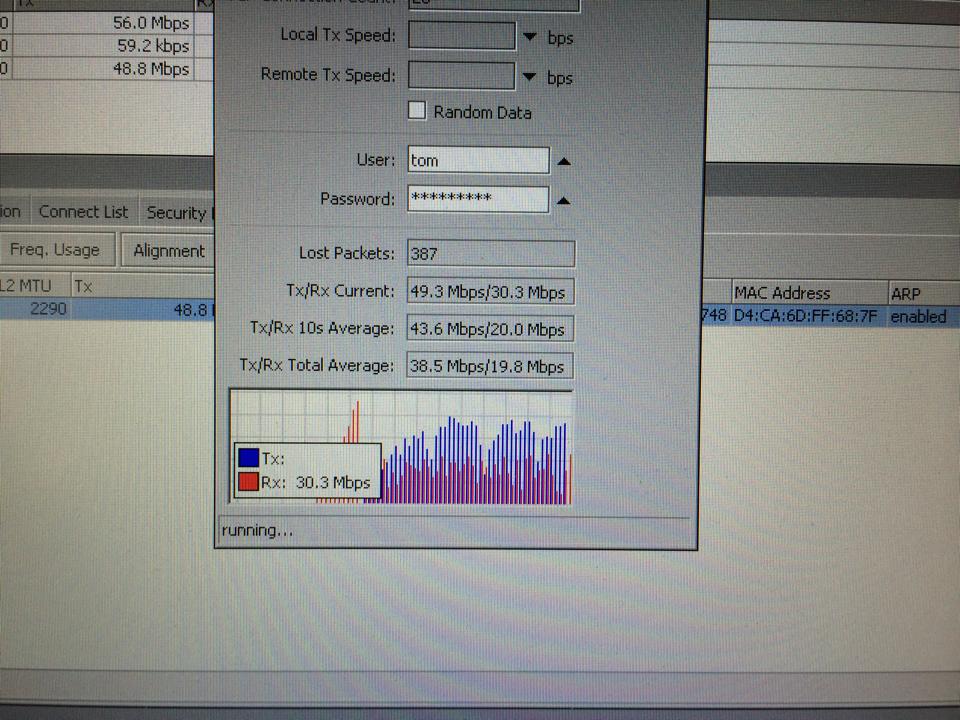 The professional WIFI equipment is able to connect over short distances. Sight-to-sight visibility of the antennas is a must.
We have the experience to go upto 15 kilometers (setup on events). Using high quality systems (from Mikrotik and Ubiquiti), we create links with stable linkspeeds, more then enough to pass on HD images and multi-channel audio.